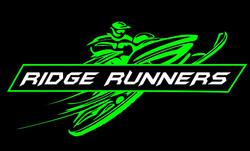 Youth Training is held
the first Saturday of December from 8am-4pm
at the Stockholm Community Center, south of Cokato on County Road 30.
map_to_stockholm_community_center.pdf
​
map_to_stockholm_community_center.jpg
​
You will need to bring your child's Gun Safety Training number, Drivers License number or Social Security number. This number will link all of their registrations and licenses together. Students will need to be outside for a small time frame for the riding test. Helmets will be provided, but they are welcome to bring their own if they would like to.
​
Please preregister by calling Char or Robin at 320-286-2404.
---
Registration forms are numbered and must be filled out by the parent/adult at the beginning of class, so please arrive early. Parents/adults may be asked to stay for the first few minutes of class for any announcements.
Children must be 11 years old to take the class, however they will not receive their license until they are 12 years old. There is a $10 fee to help cover lunch and rental expenses. After class, the students information will be sent to the DNR. You will then go to the DNR's website and enter the child's information to receive his/her certificate. There is a minimal fee paid to the DNR at this time.
Other training classes are listed here:
MN DNR
MnUSA